Anny, a CBT based anxiety management app

Helping people suffering from anxiety and anxiety related symptoms using methods from Cognitive Behavioral Therapy (CBT).

Problem

Creating a holistic, accessible user experience to help with anxiety in a situation where professional help is not available immediately.

It started with a personal experience where CBT based methods were only available in a physical book which was inconvenient for recording symptoms.
Deliverables

UI design
UX design
A/B testing
Branding
Motion design
Illustration
Collaborators

Solo project
Time frame

15 weeks
Applications

Figma
Miro
After Effects
Illustrator
Process

1.1 UX research
What is CBT?
A short-term, goal-oriented psychotherapy treatment that takes a hands-on, practical approach to problem-solving.

The goal
Help change patterns of thinking or behavior that are behind people's difficulties, and so change the way they feel.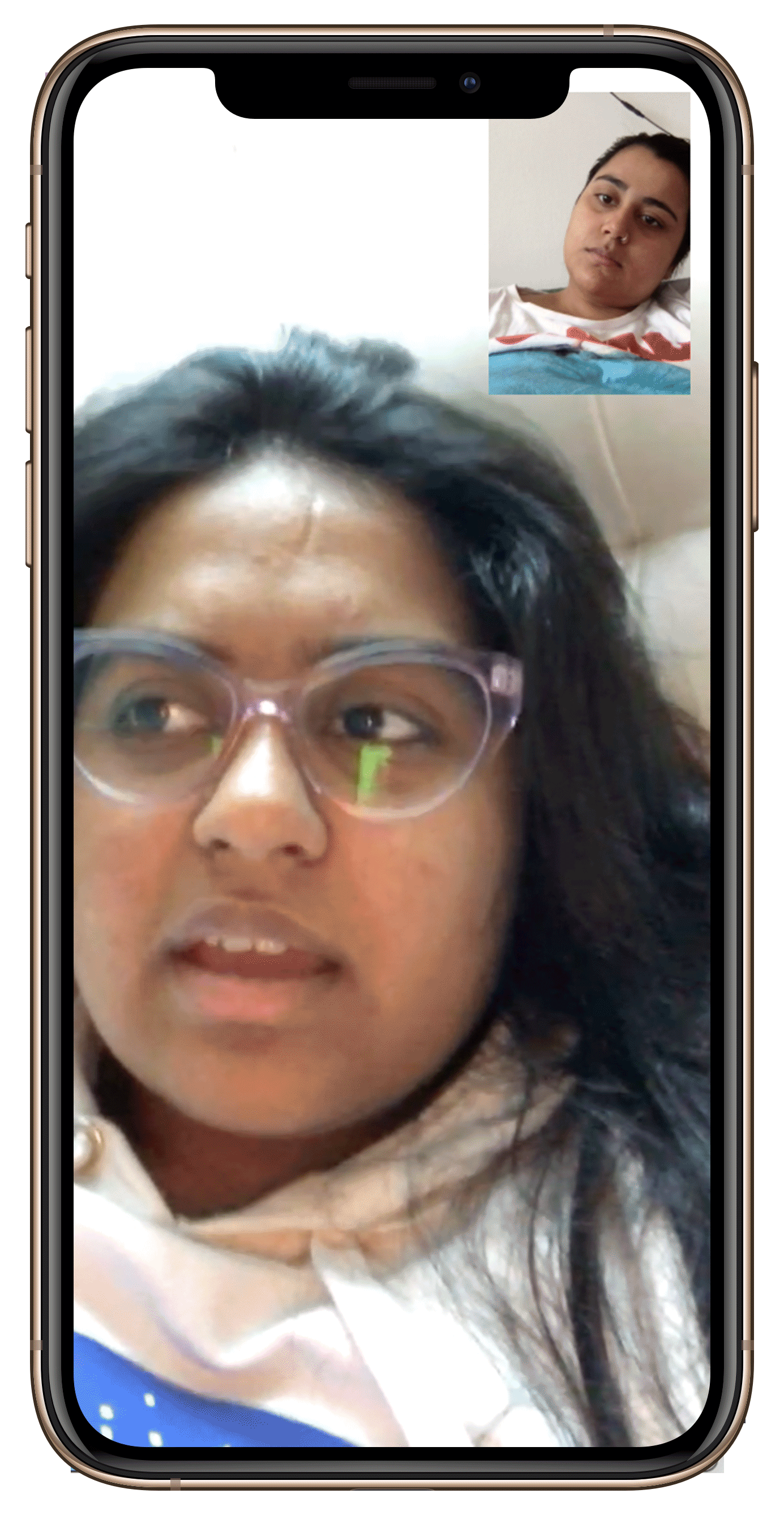 Key responses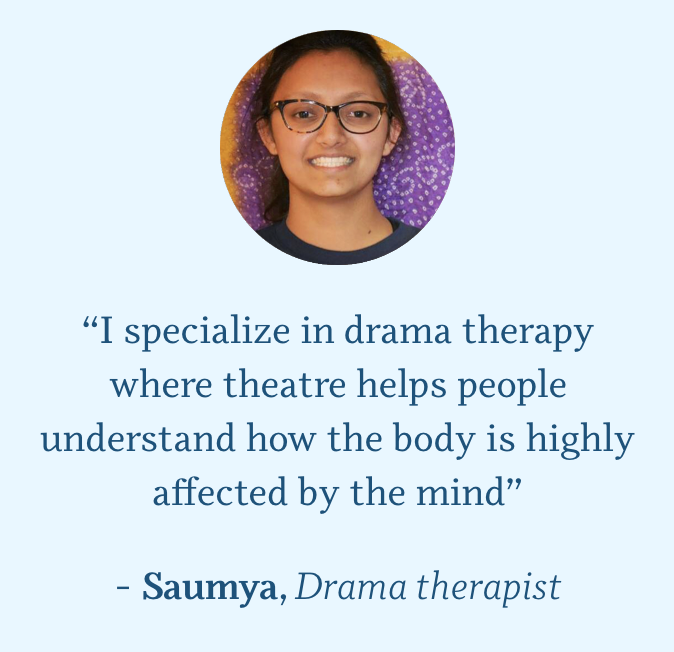 Synthesis
From the interviews I grouped responses into five distinct categories and focus points:
1. Understanding therapy
2. Experience of anxiety
3. Kinds of anxious thoughts
4. Physical symptoms of anxiety
5. Things that improve their mood
From these response groups I picked out commonly occurring themes.

Some examples are "Talking to others improves mood" or "Feelings of accomplishment or self improvement reduces anxiety".

4.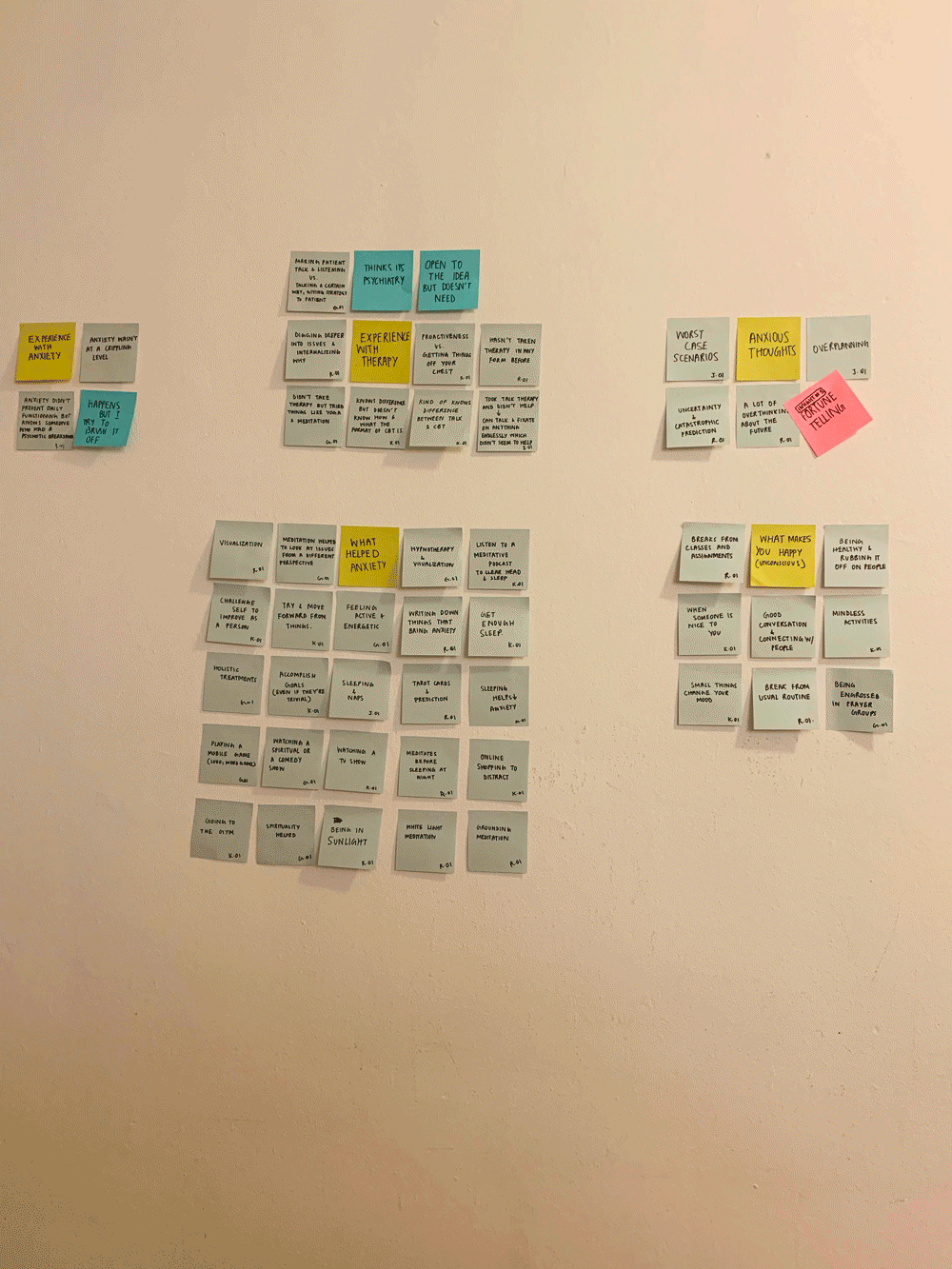 How might we?
I used the interview results to understand opportunity areas and used those to help me sketch features for the product that would answer key "How might we" questions.
---

2.1 Prototyping


Coming soon!